What it does
Customize Redact to remove the content you'd like. Remove old tweets, images, discord messages, and much more.
Expanding Services
We are always looking for new services we can offer redaction for, you can suggest services that you would like us to support feel free to drop us an email.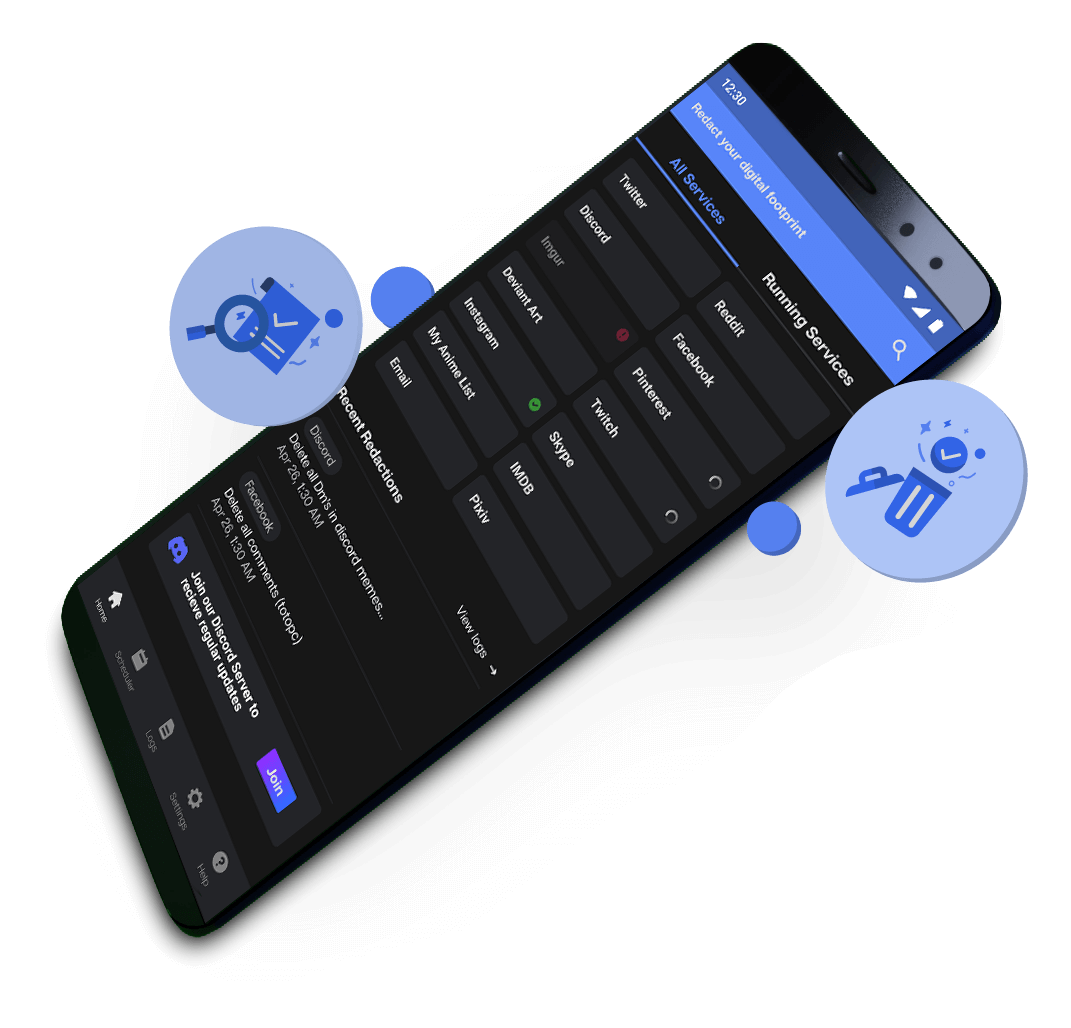 Delete your old data from all of your most used services: Discord, Reddit, Twitter, Facebook, and more!
Schedule to delete your old posts every 3 months, 6 months, 1 year, or whatever cadence you prefer.
Delete your posts, DMs, photos, videos, likes, and other unique content in other social networks.
Delete by key word, sentiment, content type, and more!