Technical Notes: July 2nd, 2021
• Rate Limit: 30 per minute • Before redacting, we recommend you download your data using the link below • If conversations don't load or the search stops unexpectedly, try logging out and logging back in via the 'Accounts' button. • Download your data: https://secure.skype.com/en/data-export
Using Redact with Skype
We currently support Skype as a service for Redact. Mass delete your messages and conversation from Skype using Redact
Delete multiple user conversations or DMs in Skype
You can select 1 or more conversations in your Instagram for Redact to delete, clicking the Select All checkbox will select all the users that are displayed, clicking the Reset link will revert all the actions to the default state and typing a username in the search input field will sort the list according to what you have input.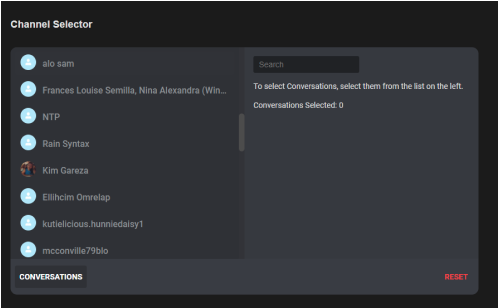 Delete by specific text on Skype
Redact will find and delete your conversations by specified text. Enter your chosen word or phrase in the input field for Redact to include in its search.

Delete by date range
Deletion can be specified by Start Date (Only delete after this date) or End Date (Only delete before this date). When you press the calendar icon, a calendar will appear. By default, it'll take you to the current date, but you can easily change this. You can click the title at the top to select from a list of months, or click it twice to select from a list of nearby years. Alternatively, you could click the left and right arrows to skip around to adjacent months. When you have the correct month and year, you just click the day and you're done. If you want to start over, just tap the Reset in red text.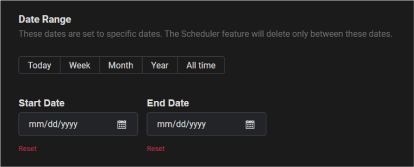 Delete your Skype conversation and DMs history
To bulk delete all conversation on your account, select all conversations, go straight to Deletion Mode, and click Start Deleting. Take note that deletion is irreversible, and we only recommend deleting everything if you want to have a totally fresh Discord account rather than making a new one.

For a detailed description of these features and what they do, visit this page.